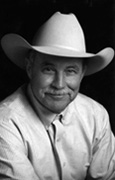 Harold T. Holden.

Primarily known as a cowboy artist, Sculptor Harold T. Holden has been capturing the West in sculptures and paintings for over thirty years. His work varies in size, from large public monuments to being printed on a U.S. postage stamp. His public sculpture commissions have occupied much of his time in the last few years. His latest public monument, a life and one quarter sculpture of Will Rogers on horseback, was recently installed at the Will Rogers World Airport in Oklahoma City, OK.

Holden attended Oklahoma State University and graduated from the Texas Academy of Art in Houston, TX. He then began his art career in the commercial art field, eventually taking the position of art director at Horseman Magazine. After a tour of duty with the Navy in the Vietnam War, Holden returned to the United States to begin a full time career as a professional artist.


Holden is a member of the Texas Cowboy Artists Association and the National Western Artists Association and has also been elected as a Professional Member of the National Sculpture Society. He has received numerous awards and accolades, including receiving the Oklahoma Governor's Art Award and the Lifetime Achievement Award from the Oklahoma Sculpture Society. He is known for his attention to detail and particularly his sculptures of horses. Believing that an artist should really know his subject matter, Holden spends much of his leisure time team roping and staying close to the cowboy way of life.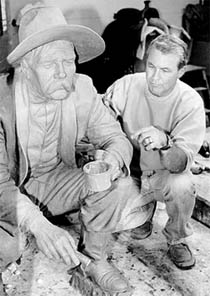 Sculptor Harold Holden working on his monument "Holding the Claim".