Hollis Williford
"I Fly With the Drums"
Bronze, Edition of 20
36" H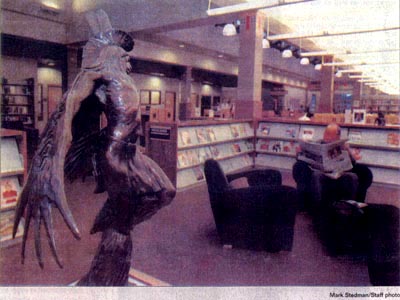 "I Fly With the Drums" is shown on display at the Flower Mound, TX, Public Library. Photograph by Mark Stedman as pictured in the November 29, 2000, edition of the "Flower Mound Leader".




"I Fly with the Drums" shows a Native American dancing joyfully.



Click here to return to Hollis Williford's main page.