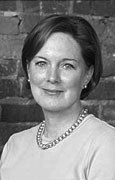 Susie Chisholm.
Born and raised in Savannah, Georgia, Susie Chisholm grew up in a home that valued artistic expression. With her father as an architect, and her mother with a degree in Interior Design, Susie's natural artistic talent was encouraged and developed with private art instruction during her childhood. Susie has always loved sculpture and she grew up going to Brookgreen Gardens Sculpture Garden in South Carolina every summer with her family. Susie received her degree in Graphic Design at the University of Georgia and then went on to pursue a career in graphic design with a wide variety of projects.


In 1996, Susie began to fully immerse herself in as many aspects of sculpture as possible. She also sought out several experts across the country who shared their expertise in workshops. Susie has studied with Teena Stern and Don Haugen of Atlanta; Bruno Lucchesi and Jerry Cox in Scottsdale, AZ; Tuck Langland in Loveland, CO; and David Klass at Brookgreen Gardens. She also participated in a 1997 University of Georgia program in Cortona, Italy, where she studied sculpture and bronze casting. Susie's works can be found in numerous private collections, as well as several commissioned public venues, throughout the U.S.

Sculptor Susie Chishom at work in her studio.